The classic Padró & Co. Vermouth four-bottle gift crate
---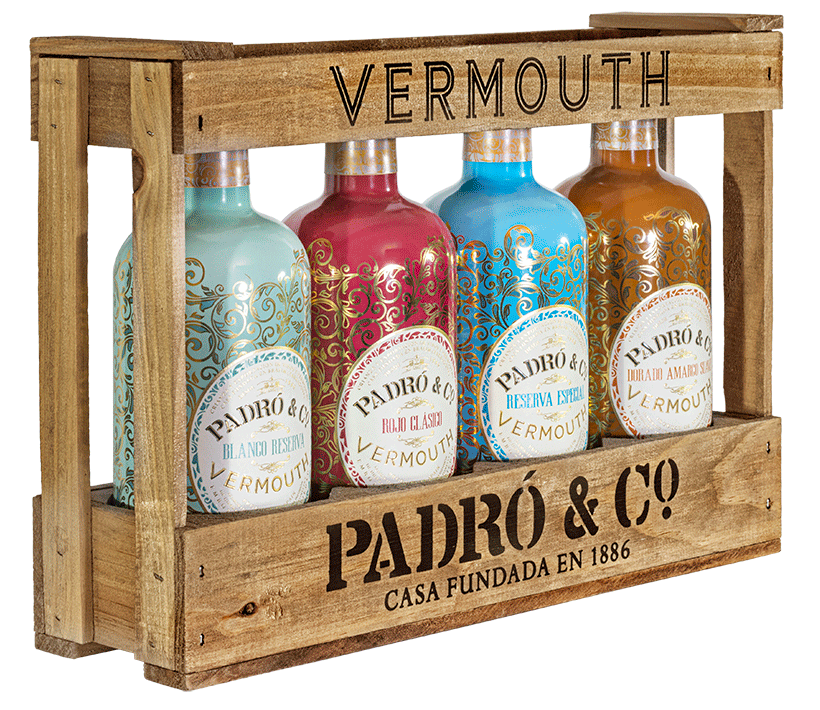 The wooden crate containing our four classic Padró & Co. vermouths makes the perfect gift for vermouth-lovers and special occasions.
The vintage crate is a charming way to showcase these four beautiful bottles:
Vermouth made from a unique infusion of aromatic herbs and aged in the barrel before bottling at our winery.
18% ALC. / VOL. · 4 bottles (750ml.)
---
The essence of Padró & Co. Vermouth is tradition: the tradition that surrounds the Padró family winery and the tradition of vermouth itself.
This is what inspired the Padró Team when designing this gift crate.
During the sixties, the Padró family used wooden crates at the winery to transport and store returnable wine bottles. Customers who purchased wine could bring the bottles back to the winery where they were stored, cleaned and refilled to be sold once again. The useful life of the bottles was extended for as long as possible thanks to these carefully made wooden crates.
Some of these crates survived and, given their key role in the winery's past, we decided that they deserved to play part in the present as well. That is how, with a couple of alterations, the old wooden crates have become these amazing gift boxes for our vermouths.
One of the best features of the crate is that it lives on even after the vermouth is finished, as a decoration or indeed to carry on doing what it was originally made to do: transport and store bottles.