Ideas for surprising vermouth lovers
The festive season is here and with it the get-togethers with loved ones, social gatherings and strengthening of bonds that goes with them. Our diaries fill up with family feasts, dinners with friends and we start to ask ourselves that hovering question: what shall I give this year?
Unique vermouths for an exceptional holiday season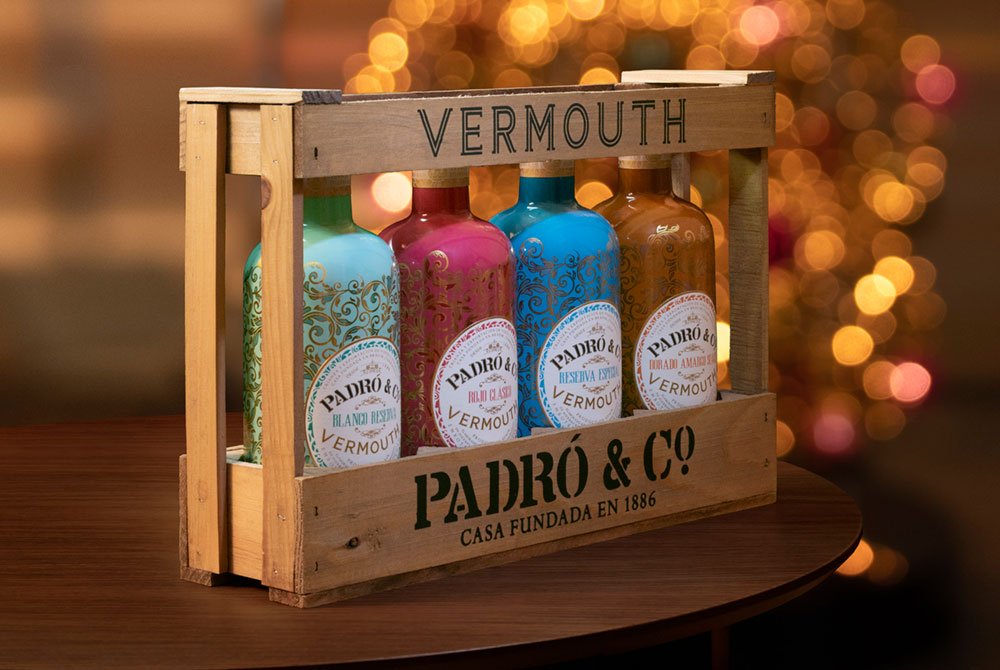 Our classic Padró & Co. Wooden Gift Crate makes an ideal gift for vermouth lovers and newcomers to the drink alike. This rustic crate containing four multi-award-winning vermouths in impeccably designed bottles has met with enormous approval. And the liquid inside the bottles even more so: Reserva Especial, Blanco Reserva, Rojo Clásico and Dorado Amargo Suave. These are four of our premium vermouths, each one very different from the other.
They are perfect for organising a vermouth tasting at home and can be purchased individually as well. In addition, once you have drunk the vermouth, you can reuse both the crate and the bottles to decorate your home.
Rojo Amargo, our most charismatic and vivacious vermouth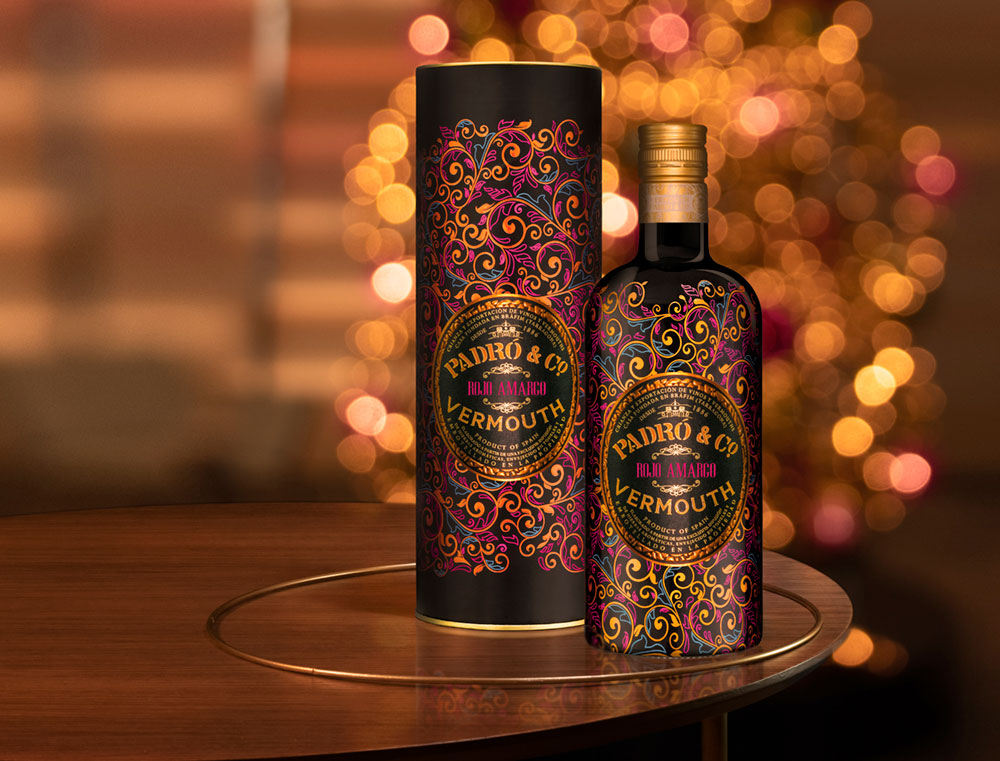 If you have already wowed your friends and family with our Wooden Crate, why not give them a bottle of our Padró & Co. Rojo Amargo? This vermouth is characterised by its unique bitter flavours and made with a double infusion of botanicals.
It comes in a beautifully decorated tube making it another ideal gift. Both bottle and tube combine fluorescent and metallic copper colours on a black background that change in tone depending on the lighting. Eye-catching!
Myrrha, traditional Spanish vermouth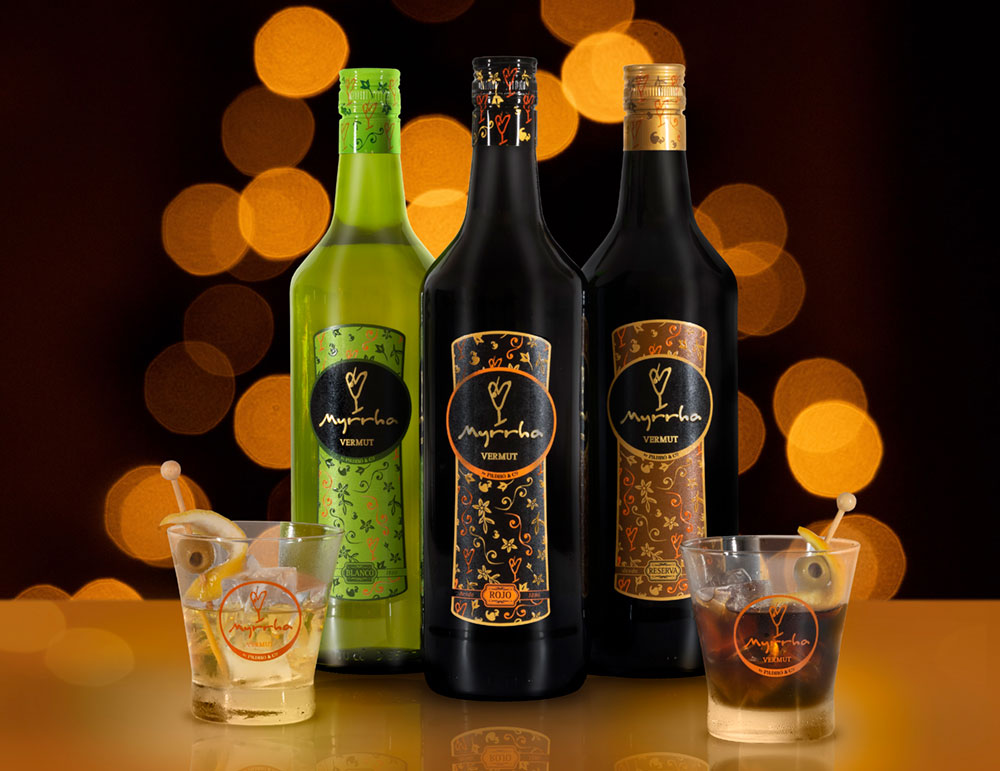 Myrrha is our more traditional range and enjoys a faithful following of those who are passionate about trying out new pairings and discovering all the possibilities of these versatile vermouths.
The range consists of our deliciously traditional Myrrha Blanco white vermouth, our distinctly authentic Myrrha Rojo red vermouth and our Myrrha Rojo Reserva red vermouth with its extended ageing.
Give an unforgettable experience at Casa Vermouth Padró
On a guided tour of our Casa Vermouth Padró in Bràfim you will learn some of the secrets of vermouth-making using traditional methods and you will taste all eight of our vermouths. No doubt about it, this is an unbeatable gift and invaluable experience for anyone interested in the world of vermouth. In addition, some vermouth tourism in Bràfim is the perfect excuse for getting to know this corner of Catalonia, so rich in cultural heritage.
Book your visit here or buy a voucher from our online store.