Mixologya Madrid, International Drinks and Spirits Congress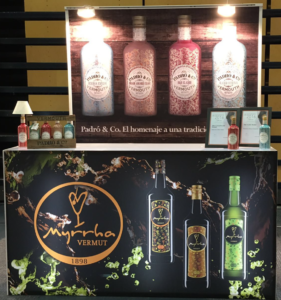 In September this year (19th and 20th) we took our Padró & Co. and Myrrha vermouths to Madrid's International Drinks and Spirits Congress, Mixologya. Visitors were able to taste our seven different vermouths – one for each occasion and palate.
The congress, held at Madrid's IFEMA Trade Show is a point of reference in Spain for top professionals in the drinks, spirits and cocktails industry. Activities offered at Mixologya 2016 included fusion workshops for gourmet products and Premium spirits, blind tastings, conferences and an area where members of the public were able to purchase products offered at the trade show.
This event aims to become a leading source of information on trends in the mixology industry, to inform visitors regarding the main attributes of Premium products on offer in Spain and reinforce the values and image associated with them.