Padró & Co. Dorado Amargo Suave Vermouth: Traditional colour, innovational flavour
Today we are taking another look at our amber vermouth, Padró & Co. Dorado Amargo Suave. This vermouth is entirely unique with its beautifully-balanced, fine golden colour and vitality that is both bitter and refreshing at the same time.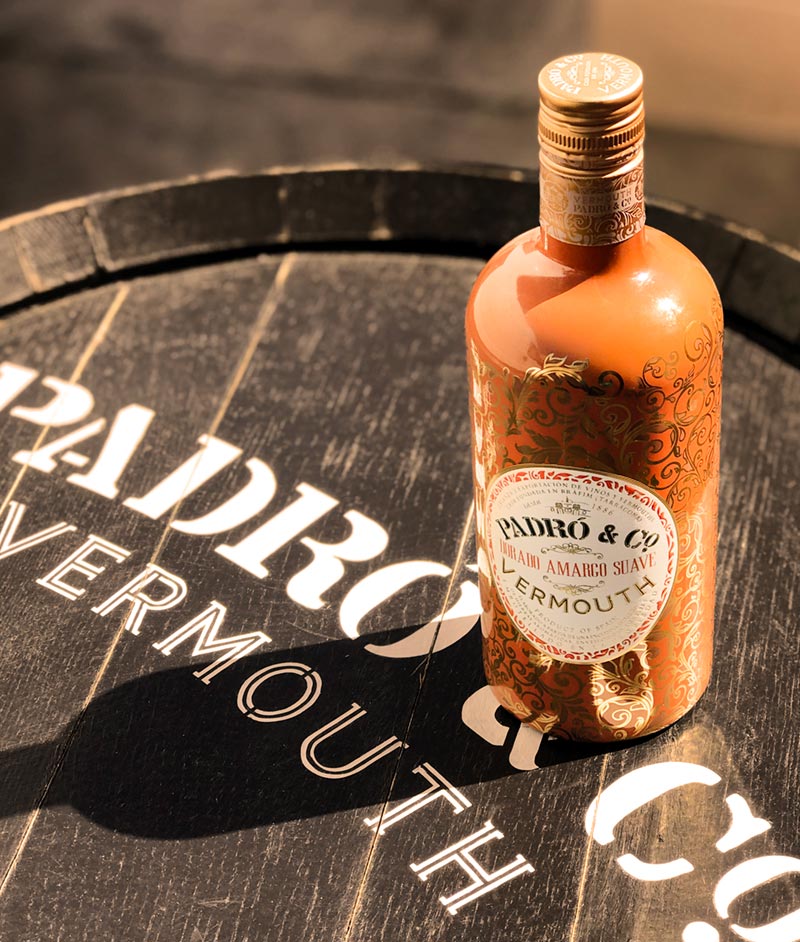 We make our Padró & Co. Dorado Amargo using a base wine that we also make ourselves, from our own Macabeo grapes, and a careful selection of botanicals infused in distilled wine alcohol. These botanicals include gentian and quinine which give the vermouth its very special bitter flavours. As well as wormwood, of course, the defining plant in vermouth. Both gentian and quinine have been used for centuries as medicinal plants. They are highly valued in the drinks industry for their bitter and tonic-like properties. In fact, gentian contains one of the most bitter natural substances known to man, amarogentin, as well as having digestive and antibiotic properties. As for quinine, it was used for centuries to treat malaria and relieve fever. Later, to make it more palatable, it was mixed with water and sugar giving rise to what we know today as tonic water.
An amber vermouth for cheese and foie
Traditionally vermouth was in fact always amber in colour. However, achieving the beautiful golden colour of our Padró & Co. Dorado Amargo requires skill and that the white wine as well as the remaining ingredients are of the highest quality.
The vermouth blend for our Padró & Co. Dorado Amargo Suave ages in semi-new chestnut barrels, giving it an alpine freshness that perfectly balances its bitter qualities. The refreshing and balsamic sensations you will enjoy when drinking it, are precisely what make it ideal for pairing with all types of cheeses and foie, since they help to cleanse the mouth. These combinations bring out interesting nuances of flavour in both the vermouth and the food pairings. Try this vermouth, for example, with sauteed fresh duck foie gras. Or perhaps with some goat and sheep cheese macerated with rosemary or other aromatic herbs. The flavours of the herbs will be enhanced by the alpine, refreshing and bitter character of our Dorado Amargo.
To fully appreciate the delicate flavours of our vermouths, we always recommend serving them chilled and without ice. Having said that, on a warm sunny day, our Padró & Co. Dorado Amargo Suave is an ideal ingredient in a vermouth spritz. To be enjoyed at a leisurely pace as a totally unique experience.
In 2021, not only was our Dorado Amargo Suave voted Most Innovatory Vermouth but it also won over the San Francisco World Spirit Competition.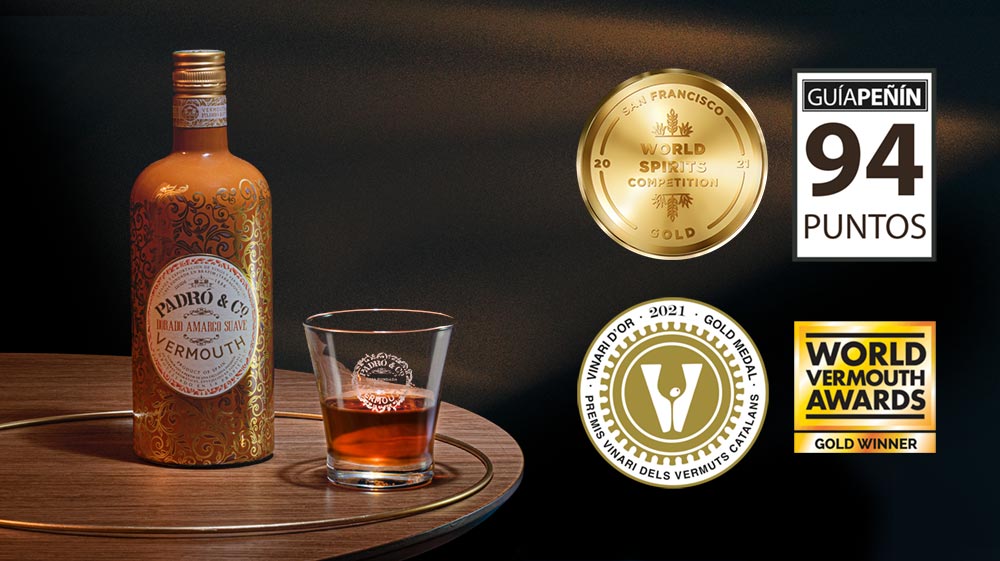 The characteristics of our Dorado Amargo Suave have come under the scrutiny of some of the most rigorous tasting panels from around the world and in 2021 alone, the vermouth was awarded two prizes that gave us tremendous satisfaction. Firstly, in April, a Gold Medal at the San Francisco World Spirit Competition, the most prestigious spirits event in the US. Later in the year, in October, our Dorado Amargo Suave won a Gold Medal in the Innovatory Vermouths Category at the Vinari Catalan Vermouth Awards, a benchmark competition for vermouth made in Catalonia.
In addition to this, Spain's Peñín Guide, the most comprehensive guide to Spanish wines, placed our Dorado Amargo among its Top-10 vermouths. Scoring 94 points our Padró & Co. Dorado Amargo Suave is one of the three best-rated infused wines. According to the Guide, our amber vermouth is a salute to traditional vermouth making and a complex fusion of sensations with a well-balanced bitter flavour.